Learn proven engineering exam strategies to boost your grade on every single engineering exam you take!
Confidently score points without extreme studying or expert-level content knowledge.

---
Why Do You Need Strategy?
Because you can study your butt off and walk in to an exam room as confident as Chuck Norris, but if you don't know how to:
Solve engineering exam problems like a pro
Give your grader exactly what they want
Strategize to front-load your points and
Execute other point-collecting exam hacks
your grade won't reflect your prep work. #FailedIt And we don't want that for you.
---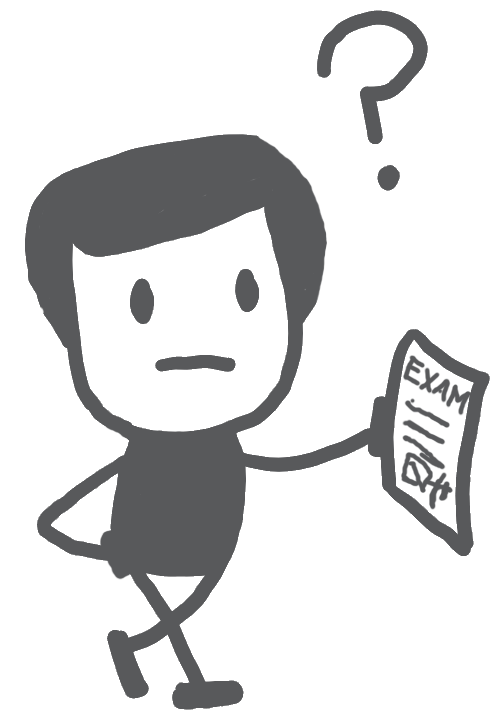 Any of These Sound Familiar?
...are busting your butt studying everything you can think of but are still feeling anxious about the big exam day because you haven't demystified exam grading
...don't have the time or energy (or willpower) to put in more exam review and you want to destroy your exam using proven engineering test-taking strategies that MAXIMIZE your grade
...are straight up petrified of how your engineering exams will play out and what grades you'll get in the end (and, is it just you or does your professor seem to get a little joy out of student suffering?)
Don't worry--you're not the only one thrashing through engineering school, but...

---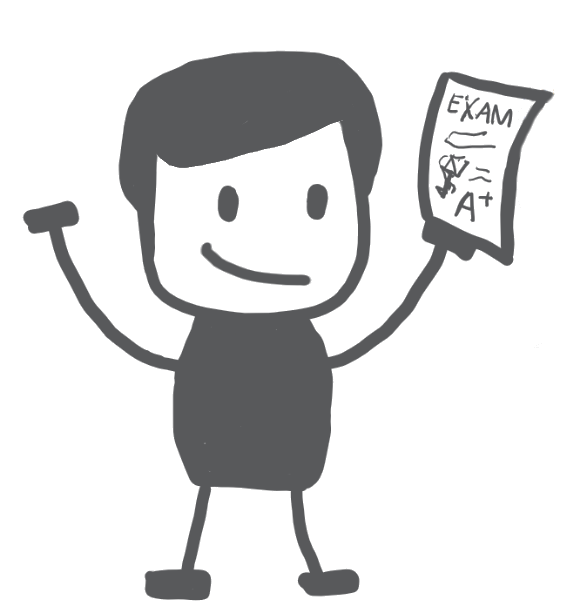 You Don't Have to Struggle Through Engineering Exams Like This!
...walking into your exam room totally confident that you'll score all the points you need before the half-way mark, having plenty of time left over to gather up your best grade yet (actually, maybe you should swagger in to your exam…)
...calmly knowing exactly how to start your exam and build up momentum as you go, and maybe even have a little fun (what?!)
...tackling any crazy problem your professor throws at you like a pro linebacker (and in a way that doesn't leave any room for blanking out—because those days are over!)
---
Bottom Line:

You have a solid foundation for engineering greatness and just need the techniques to break through your exam grade ceiling like these students....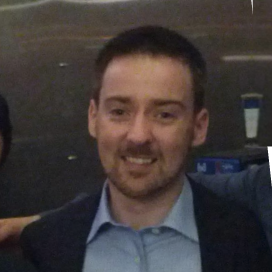 "I used to study for days before my engineering exams and went in feeling pretty prepared, but I was always disappointed when my grades came back. They didn't match my efforts at all. When I tried the MVS framework my grades increased a full grade point, pretty much overnight. "
- Patrice, Mechanical Engineering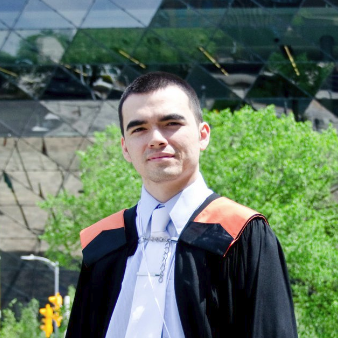 "Honestly, I didn't think I needed the 3-Step Exam Hacking Solution because I figured I was doing everything right. My grades were better than most and just high enough to keep my entry scholarship.
When my classes got harder though, I gave this course a shot to see if I could raise my GPA and it blew my mind. Such simple techniques, clearly spelled out, that totally worked."
- Mark, Civil Engineering

Here's What You'll Score!
You'll get instant access to our engineering exam hacking wisdom created and refined over our combined 15 years in engineering school, 6 degrees, thousands of exams, and tutoring hundreds of students both online and off.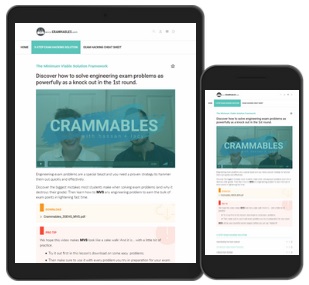 Video Lessons
...on our easy-to-follow system to take you from shooting from the hip on exams to bullseye solutions that nail any engineering problem and are exactly what your grader wants to see.
Our streamlined lessons deliver our refined, proven, and engineering-specific strategies and cut out all the fluff, so you're up and running lightning fast.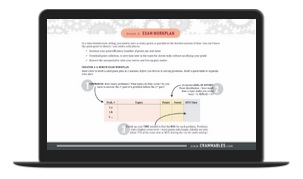 Action Steps
Fluff-free steps to apply our techniques, including our Minimum Viable Solution (MVS) framework and 2-Minute Exam Workplan for serious exam grade step-ups.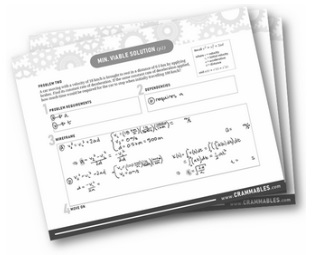 Sample Problems + Solutions
Hands-on sample problems and solutions designed to get you tuned up and sharpen your skills on our proven strategies for your next engineering exam. Because we want you winning on the engineering battlefield, not just binge watching our lessons.

Your Instructor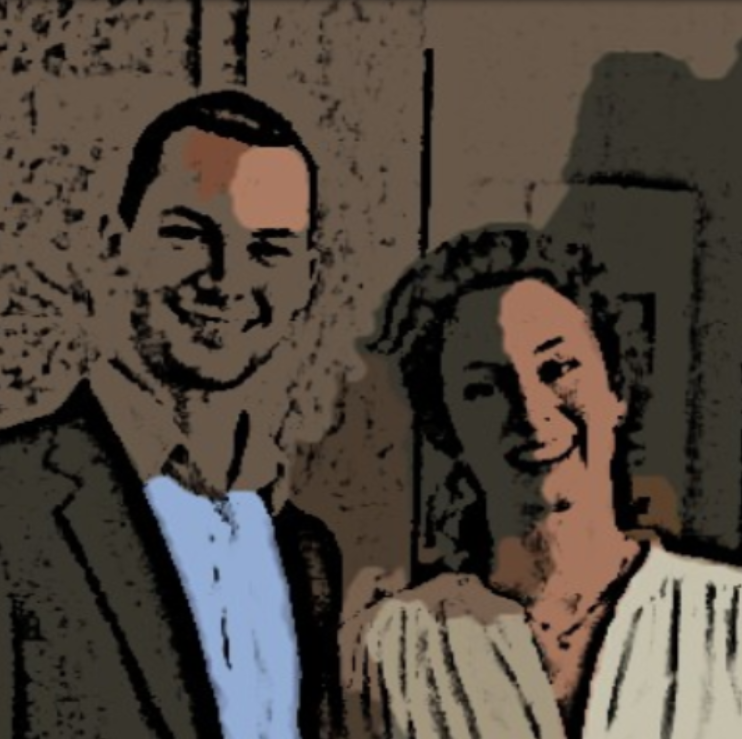 Hassan has a PhD in Mechanical Engineering and spent over 10 years tutoring and teaching students at the university level.
He's a master of distilling the most complex engineering topics down to comprehensible, bite-sized (and dang near tasty) bits and making abstract concepts concrete. He also graduated as the top student in mechanical engineering. He has earned an international following as an engineering tutor and professional data scientist coach.
---
Lacy has been obsessed with mastering the learning game since she was a child. Four degrees, thousands of books, and three foreign languages later, she's learned how to expertly learn and conquer university classes.
After graduating as the top student in engineering and earning over $60k in scholarships and awards, she helps students slay engineering school like a pro. And she is living proof that these student skills are learned.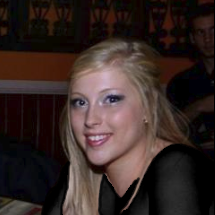 "I used to struggle with test anxiety bad. No matter how well I knew a class, I would show up and bomb the exam. I would blank out on a question and then not have enough time to finish it all, which only made me more nervous for my next test. I needed a change.
This course showed me how to approach my engineering exams, solve problems quickly, and earn better grades. I went from C's and D's to B's and A's, without studying any more than I used to and I'm so much calmer about tests because I know what to do."
- Nicole, Chemical Engineering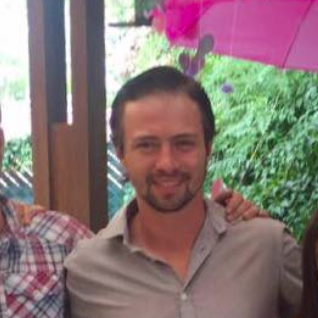 "Why didn't I learn this earlier?! I spent two years struggling through engineering school and was always one class away from failing out. I thought I had tried everything, but it just wasn't working.
I tried this course the weekend before my finals and have never failed a test since."
- Omar, Electrical Engineering
Frequently Asked Questions
When do I get course access?
You get immediate access to all course content so you can dive in!
I have an exam tomorrow. How much time will this take?
We whittled this course down to exactly what you need to destroy your next exam and cut out all the fluff because your time is valuable. The course can be completed in 90 minutes if you're in a pinch, though more practice time is always helpful.
Will this really work for all engineering exams?
In short, yes! We've seen more than our fair share of engineering exam problems: the basic, the artsy, the multiple-choice, the straight up crazy unsolvable kind. All engineering exams require the same strategies to solve efficiently. (Partly because engineering is about developing a certain problem-solving mindset and partly because of ABET, CEAB and other accreditor's requirements.) It's these strategies that we cover in this course.
I'm in another STEM field, not in engineering. Will this help me with my exam?
Maybe. Engineering is both a spinoff and a beautiful blending of other science and math fields, so if your coursework involves math, physics, or other practical sciences (and secretly loves free-body diagrams), you'll definitely benefit from this course. On the other hand, if you're in a rote, Linnaeus-centric memorization course, we can't really help you here. (Though there are some pretty cool flash-card-like apps out there....)
How long will I have access to this course?
You'll have 30 days to work through the material, although we think you should really try to bust through it in a couple of days for maximum effect. We use a 30-day window to make sure you dive in, practice the concepts (instead of only watching the pretty videos), and start getting results pronto. A dusty e-course doesn't help the bookshelf industry and certainly won't bring your grades to a whole new level.
What if I'm not happy with the course?
If you're not stoked on the new strategies you've learned, just let us know within 7 days and send us your completed work. We'll be happy to send a refund.
4 Reasons You Can't Afford to Skip the Exam Hacking Solution!
Of course, you can keep going about your exams in the same old way or trial-and-error your way to better grades over the years. But you'd still be...
Gambling with your exam grades

No one loves the unknown. You've put in the work and want the grades to show for it. You need to know exactly how to deliver what your professor is looking for to maximize your grade.

Wasting time

Stop spending tons of extra time preparing for exams in ways that don't translate to results. You need the proven techniques to nail your exams so you can focus on what really matters.

Showing up to your exam anxious

When you have exam slaying skills, you show up confident to your exam and the stress lightens--even without spending ridiculous hours becoming a subject matter expert. Make it easy.

Risking redoing your class again

Worst case scenario, you'll have to retake your class all over again (and pony up the tuition cash to make it happen). No one wants that.
...And we don't want this for you!
Instead, let us guide you through game-changing engineering exam hacks that will supercharge your next test grade.